Hey everyone. I'm Fwoibles, also known as Tom. I'm a Senior Producer on the World of Warcraft Server and Live Ops team, and I would like to share what we're preparing for the realms with the upcoming launch of Season of Discovery.
You may have noticed with the launch of Classic Hardcore that there weren't a lot of realms. Was Hardcore's launch a small experience? Heck no! Hardcore continues to be experienced by a huge number of players, and we have been thrilled to see so many players, new and old, join in to experience World of Warcraft Classic in a new, exciting way. At the outset of any launch, our goal has always been to create healthy, enduring realms, and behind the scenes, we deployed tech in patch 1.14.4 that allowed us to significantly increase the realm capacity of a single Classic Era realm. With this higher realm capacity and fewer realms, we avoided the need for disruptive character migration options as realm populations ebbed and flowed.
For Season of Discovery, we're going to repeat this process. We will launch a handful of realms that can support a lot of players, so you can feel confident in your choice of realm. Please note: we will actively manage the realm sizes at launch, so you might see sporadic queues as the populations spread out and we ensure realm sizes remain roughly equal. If Season of Discovery proves hugely popular (as we think it might!), we will of course be ready with additional realms if needed. Please look forward to the announcement of launch realm names and types Soon™!
Another topic that comes up each time we talk about realms is faction balance on PvP realms. We've received a lot of feedback on this since 2019. We hear you, and with Season of Discovery, we're going to try something new: this Season's PvP realms have been designed to maintain faction balance as they grow. Yes, this is actually happening!
However, there is a potential cost to this faction balance that we want to make sure you're aware of: if one faction is significantly more dominant on a PvP realm, there is a very real likelihood that faction selection may be temporarily limited on that realm. That said, our overarching goal for Season of Discovery is for it to be a fun and smooth experience, and we are prepared to change course if necessary. Your requests for faction balance have been heard loud and clear. This is a new direction for us, and one that we're excited to try.
Again, this feature will only be turned on for our Season of Discovery PvP realms. You will always be able to roll either faction as you wish on PvE realms. We encourage everyone who isn't committed to the challenges and difficulties of PvP to consider a non-PvP realm for Season of Discovery. As an old WoW veteran myself, I can tell you – playing on a balanced-faction PvP realm can be a double-edged sword. There are awesome and fun new challenges that await, but also the potential for hindrances that you may not expect. Your favorite farming spots might be a bit more spicy than you're used to!
We think this Season is going to be a lot of fun, and these changes will help ensure every realm enjoys a great experience all Season long! And we're excited and looking forward to adding some extra seasoning to Season of Discovery's PvP realms.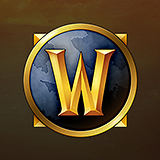 Fwoibles
WoW Developer
#60 – Nov. 21, 2023, 5:23 a.m.

We're being intentionally vague here, which I understand is frustrating, but as much as I want to dive into details (I'm an Engineering Producer, this hurts!), we really don't want everyone to try and meta-game this. By "balance" we mean in a perfect world we're shooting for 50/50 faction split, but no matter which way we choose to try and enforce faction balance, there's room for those values to change based on player behaviour. Overall we want you to feel confident that if you roll PvP this Season, you will be on some of the most balanced PvP realms in Classic's history.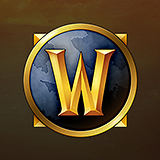 Fwoibles
WoW Developer
#61 – Nov. 21, 2023, 5:33 a.m.

I think this covers your concerns.