The Power of dreams , i am not geting the "echoed ephemera's" i did full normal clear and 3 heroics, and still only 1/50, while everyone else who has same quest are 7/50 , 10/50 etc …wtf why am i not getting em? i am looting ever boss and trash, nothing posted on google since this just came out…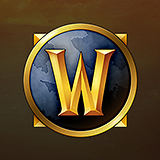 Drahtz
WoW Developer
#5 – Nov. 18, 2023, 1:27 a.m.

We're investigating an issue that is preventing Echoed Ephemera from dropping as intended.
To clarify expectations, players should be able to acquire a maximum of ten per week with a rising cap as the season progresses if they have fallen behind. Raid bosses are intended to always drop 2-3 until the cap is reached.